Cleaning Excellence is Guaranteed
We provide Professional and Quality cleaning with a personal touch; where you can come home and relax!
Our staff has been trained to treat your house to a thorough, in-depth cleaning each time we come to your home. We will treat you and your belongings with the utmost respect. We use top of the line cleaning supplies. We offer weekly, bi-weekly, monthly, or one-time cleaning services. Our most common cleanings are weekly and bi-weekly. These services keep your home well maintained and in a top-notch shape. Please let us know at your initial consultation how often you would like for us to service your home.
General Cleaning
Our staff has been trained to treat your house to a thorough, in-depth cleaning each time we come to your home. We will treat you and your belongs with the utmost respect. We use top of the line cleaning supplies. Please inform us if there are certain products that you wish us to use.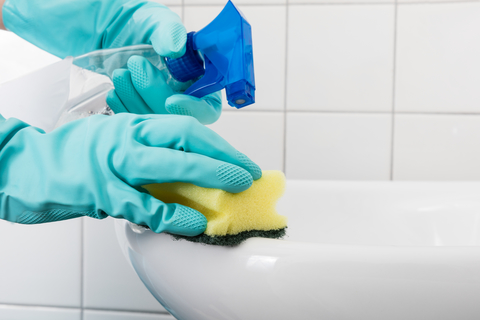 Top To Bottom Deluxe
Every Top to Bottom Deluxe Cleaning includes the general cleaning list items cleaned with detail emphasis and focus on build-up on areas such as ceiling fan blades, lamp and lampshades, cabinets, doors, tubs and showers, and more!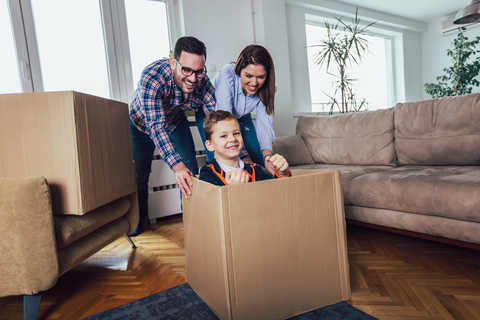 Special Services
We offer special services at an extra cost. If you would like any of these services please call within 24 hours of your scheduled cleaning service. These services include spring cleanings, move-in/move-out cleanings, before or after parties, and more!
Receive a Virtual Estimate!
We are introducing virtual estimates! We realize that everyone has a busy life so now you can give us a tour of your home for an estimate through Facetime, Skype, or Google Hangouts. 

Strive for Excellence
We strive for excellence at each and every cleaning. We take pride in our work and strive to free you up to spend time on more important things in life.
Trustworthy
Our employees have been background checked, and have been trained to do an excellent job while treating you and your belongings with utmost respect.
BBB Accredited
We are bonded and insured, and our coverage includes liability and workers' compensation. If an incident occurs, you are fully protected.

Why Homeowners Work With Us
"In the last 35 years we probably had eight or so house cleaners. Until we started using KwikMaid we had no idea what we were missing. The employees are thorough with a capital T, well trained, friendly, and held to high standards. Communications with Sara are excellent. The business has Liability Insurance and Workers Comp. (Ask your current cleaner if they have that. None of our past ones did and that was a risk we shouldn't have been taking.) KwikMaid is 5 Stars."

– Ed G.
"Sara and her team are professional, detailed, and efficient. My wife and I are always pleased with the services they provide. They go above and beyond what is expected of them. We highly recommend KwikMaid!"
– Coleman B.
"KwikMaid is amazing in every way! Professionally, they are detail-oriented, efficient, thoughtful about their work, and the best cleaning service I've ever had. Personally, Sarah is kind, has taken time to get to know our family, she's patient with kids / niece / in-laws – no matter who's in our house, she is warm and gracious. The day she comes is the best day of my week – the house sparkles when she leaves!"
– Meredith H.
"Sara and her team are incredible! She pays attention to the details and always approaches our home with the utmost care and professionalism. Not only is Sara an efficient and hard-worker, but she is one of the kindest human beings I've ever met. She's become part of the family and we love having her care for our home!"
– Crystal R.
"I highly recommend KwikMaid for any cleaning job you might need!  They are located in Lake Wylie and are a family owned business all of which I like to support. Sara was very receptive to creating a perfect solution to my cleaning project.  She and her team (Tiffany & Janie) arrived on time and went right to work.  
They were very efficient and worked quickly and quietly.  Our home is filled with special treasures and each item was handled carefully.  Give KwikMaid a call if you have a cleaning job that needs to be done right the first time.  I highly recommend KwikMaid for any cleaning job that you have".  
– Helen
Lake Wylie
Family Owned & Operated Cleaning Service
We are a family owned business located in Lake Wylie, South Carolina area! I have always had an entrepreneurial spirit and have the love to make people happy. My husband and I talked about opening a cleaning service few years back when we lived in Columbia, SC. Once we moved to the Charlotte area, we saw that there was a huge demand for residential cleaning.
People work hard, have family demands in the evenings and weekends, therefore leaves very little time to clean their homes. We jumped in full force in March of 2018 and opened KwikMaid, LLC. We have been consistently building our business one client at a time and we are so thankful for all of customers! Our company is growing leaps and bounds; it's very heartwarming to see happy customers!
Take the Next Steps to a Cleaner Home
1
Request a Free Estimate
Fill out our Request Estimate form, and we can provide either an in-person or virtual estimate.
3
Come home
Enjoying your clean home, and more time for your family