Our staff has been trained to treat your house to a thorough, in-depth cleaning each time we come to your home. We will treat you and your belongings with the utmost respect. We use top of the line cleaning supplies. Please inform us if there are certain products that you wish us to use.
We offer: 
Weekly cleanings
Bi-weekly cleanings
One time cleaning
Special Services
Every General Cleaning includes the following:
Ceiling fans and light fixtures dusted
Cob webs removed
Window sills dusted
Picture frames, Knick Knacks, and wall accents dusted
Furniture dusted and polished
Outside appliances cleaned
Stove-tops and Drip pans cleaned
Counter tops and back splashes washed
Sinks scrubbed and disinfected
Mirrors cleaned with windex
Tub/ Shower scrubbed
Bathroom counters and fixtures sanitized
Wastebaskets emptied
Beds made (one set of sheets changed)
Stairs Vacuumed
Floors Vacuumed and mopped
It is presumed that the home will be in order and somewhat picked up to facilitate cleaning.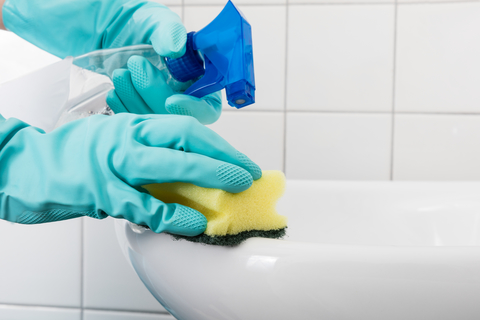 Every Top to Bottom Deluxe Cleaning includes the general cleaning list items cleaned with detail emphasis and focus on build-up plus the following:
Ceiling fan blades (hand-washed or wiped)
Light fixtures (hand wash in place/ not removed)
Cob webs removed
Blinds (vacuumed or wiped)
Molding and woodwork, Window seals (hand washed or wiped)
Baseboards (hand washed or wiped/ reachable without moving furniture)
Lamp and Lampshades (Dusted or vacuumed with attachment)
Pictures, Knick Knacks (Hand wiped)
Furniture (Polished Fronts, side, and legs)
Top of Refrigerator (hand washed or wiped)
Stove-top and Drip pan (scrubbed)
All cabinet fronts (washed with Murphy's Oil Soap)
All doors (washed)
Countertops and backsplashes (washed)
Mirrors (Windex all the way to the top)
Tubs and showers (double scrubbed if build-up)
All bathroom counters and fixtures (sanitized)
Wastebaskets (emptied, washed, and relined)
Beds made (one set of sheets changed)
Stairs (vacuumed, wood washed with Murphy's Oil Soap)
Floors (vacuumed and/or mopped)
*We do not climb higher than a two-step ladder. Higher items will only be dusted with an extension duster. We cannot move furniture, but we will try to reach unreachable places either by hand or extension duster. Most homes have at least one chandelier or vaulted ceiling fan that we cannot reach by hand. We cannot guarantee the results of mini-blind cleaning. Excessive build-up may require extra attention. Please allow for some dust re-settlement after we leave, we try to limit the dust in the air but cannot prevent it entirely.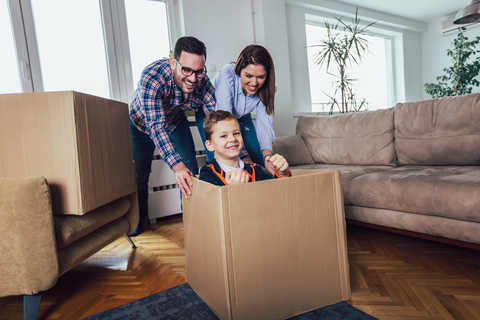 We offer special services at an extra cost. If you would like any of these services please call within 24 hours of your scheduled cleaning service. These services include:
Spring Cleanings
Move-in, Move-out Cleanings
Before or after parties
Holiday Cleanings
Window Cleaning
Inside Large Appliances (Ovens, Refrigerators etc.)
If there are any other services that you would like, please let us know. 

Why Homeowners Work With Us
"In the last 35 years we probably had eight or so house cleaners. Until we started using KwikMaid we had no idea what we were missing. The employees are thorough with a capital T, well trained, friendly, and held to high standards. Communications with Sara are excellent. The business has Liability Insurance and Workers Comp. (Ask your current cleaner if they have that. None of our past ones did and that was a risk we shouldn't have been taking.) KwikMaid is 5 Stars."

– Ed G.
"Sara and her team are professional, detailed, and efficient. My wife and I are always pleased with the services they provide. They go above and beyond what is expected of them. We highly recommend KwikMaid!"
– Coleman B.
"KwikMaid is amazing in every way! Professionally, they are detail-oriented, efficient, thoughtful about their work, and the best cleaning service I've ever had. Personally, Sarah is kind, has taken time to get to know our family, she's patient with kids / niece / in-laws – no matter who's in our house, she is warm and gracious. The day she comes is the best day of my week – the house sparkles when she leaves!"
– Meredith H.
"Sara and her team are incredible! She pays attention to the details and always approaches our home with the utmost care and professionalism. Not only is Sara an efficient and hard-worker, but she is one of the kindest human beings I've ever met. She's become part of the family and we love having her care for our home!"
– Crystal R.
Take the Next Steps to a Cleaner Home
1
Request a Free Estimate
Fill out our Request Estimate form, and we can provide either an in-person or virtual estimate.
3
Come home
Enjoying your clean home, and more time for your family